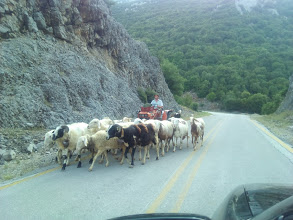 Before starting the trip to the Festival premises, I received the following message from the Federation of Radovizi through the President Mr. George Kourtessa, which I quote as it is:
"Dear Mr. Nikos Papakostas,
The Federation of Radovizi Arta once again supports the 4th West Side Mountains Doc Fest or International Documentary Festival of Epirus, which you are organizing in Epirus for the fourth consecutive year.
The persistent effort you make for the promotion of the seventh art, for the promotion of our place, for the upgrade of our cultural culture is a wishful work.
We owe you a big thank you in person for all this. Be sure that we will be helpers in your work.
The President of the Federation
George Kourtesas"
Thank you for your kind words